Related Content 1
Drug Prices
Global Drug Survey has worked with Mixmag and www.dontstayin.com to become one of the most consistently reliable and quoted sources of UK drug prices for over a decade.
UK Street Market Prices
Since 2009 we have collected drug price data from over 5000 people on the most commonly used illicit drugs, excluding heroin and crack cocaine. In 2010 we added in the prices for standard and premium cocaine and MDMA, and will continue to adapt our line of enquiry to reflect emerging drug trends.
For the first time ever we are
now publishing annual drug prices online
For each drug we provide you with the mean (average) and modal (most common) price paid for a gram, as well as a graph showing the spectrum of prices paid by everyone who answered. We also show how many people answered each question, with between 300-2000 people answering each question every year.
In the future we hope to provide a breakdown of drug prices by geographical region—both nationally and internationally—so watch this space for updates.
Please feel free to use these prices for reports and papers. Please reference the data as www.globaldrugsurvey.com
A word about drug prices:
Drug prices vary widely across the UK.
We represent the drug price data we have as national annual (and historical trends) mean, modal values submitted by our community through our Global Drug Surveys and the drugs meter.
As our community grows our ability to provide a breakdown on drug prices by geography will grow and these local drug price indices will be available on request.
We only request the data on the cost paid for a single gram or single pill/dose of a drug.
We do not collect data on the prices of multiple gram/pill purchases of bulk purchases.
Our prices do not take into account the wide variation in drug purity that can be seen in street purchases. However, for cocaine and MDMA we do request prices for both standard quality and purportedly higher quality drug.
We always provide data on the number of unique respondents that have contributed to each price index. The size of the 'bubble' on the price index on our home page reflects the number of unique price submissions we have received for that drug.
The average number of submissions for each drug price quoted for 2010/11 was about 750 (range 250-2000).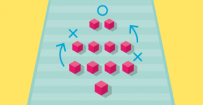 The Team
Our Team comprises of the leading drug experts helping to analyse our data.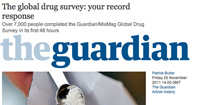 Case studies
We've been appointed by various industries from media to education, see how our work helped them.
Learn more