Expert Advisory Committee
Global Drug Survey is the creation of experts from academia and healthcare, brought together through a shared mission to change how drugs are understood in society
Our expert panel includes an NHS Director, a GP, a toxicologist, a clinical psychologist, a legal expert, a user representative, academics from the social sciences and research and communications specialists.
Between them they have worked with a large number of national and international organisations, in roles from treatment and law to policy and practice.
Their experience includes work within:
NHS
Charities
Think Tanks
Universities
Royal College of General Practitioners' (RCGP) Sex, Drugs and HIV Task Group
NTA Expert Prescribing Group
User lead organizations
TICTAC Communications Ltd., at St. George's University of London (SGUL) Workplace drug testing consultant
Legal firms
The Drug Experts Panel
Dr Adam Winstock
Adam is a Consultant Psychiatrist, Addiction Medicine Specialist and researcher based in London. Adam has held senior academic posts at renowned institutions including King's College London (UK) and The University of New South Wales (Australia). He has published over 80 papers, book chapters and research monographs, and has advised national and international drug research and public policy bodies.
Annette Dale-Perera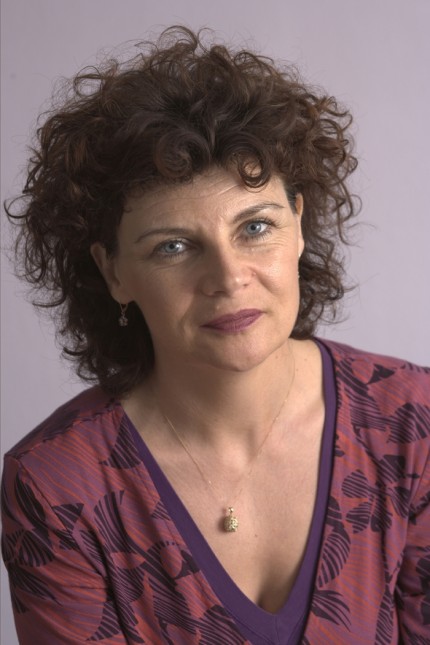 Annette is currently Strategic Director of Addiction and Offender Care for Central and North West London NHS Foundation Trust. Her background is in psychology: she spent 6 years as a practitioner, 6 years as a research fellow with Imperial College and then 7 years as Director of Policy for DrugScope – a national charity and drug think-tank. Prior to joining CNWL, she was Director of Quality at the National Treatment Agency for Substance Misuse. She is also a commissioner on the UK Drug Policy Commission, a trustee of the charity AdFam and a member of the Advisory Council on the Misuse of Drugs (ACMD).
Dr Chris Ford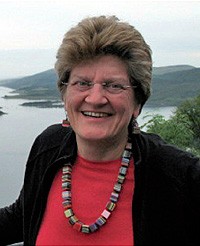 Chris has been a GP in London for 15 years and works with a large number of drug users in general practice and enjoys this work. She is the chair of the Royal College of General Practitioners' (RCGP) Sex, Drugs and HIV Task Group. Having been on the steering group of Substance Misuse Management in General Practice (SMMGP) since its start, she has been the GP facilitator and medical input to SMMGP for the past 2 years and is advisory editor of the SMMGP newsletter, Network.Chris is the Clinical Director of International Doctors for Healthy Drug (IDHP).
Chris is also the Special Projects Lead and London regional clinical lead, to the RCGP Drug Training Unit. She is a member of the NTA Expert Prescribing Group and a member of the UK Harm Reduction Alliance (UKHRA). She is also the chair of the Alliance, a drug user led organisation, which encourages drug users and professionals to work together to try and improve drug services.
Dr John Ramsey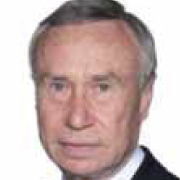 John is an analytical toxicologist and Director of TICTAC Communications Ltd., at St. George's University of London (SGUL). TICTAC is a commercial database used by UK Healthcare and Law & Order professionals to identify drugs. TICTAC analyses the contents of club amnesty bins, attends outdoor music festivals and test-purchases drugs from websites and head shops in order to monitor the appearance of new compounds used as recreational drugs. John is a founder member of the team at SGUL that monitors mortality from Volatile Substance Abuse and is a consultant to Concateno on workplace drug testing issues.
Matthew Southwell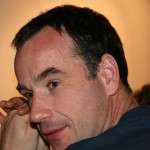 Matthew is Project Manager for the International Network of People who Use Drugs (INPUD). He is working with the INPUD Board to help design, fund and develop the organisational model, communications systems and campaigning approach of this new global network of people who use drugs. Mat has a particular expertise in drug user organisation, change management, stimulants and route transition interventions.
Niamh Eastwood


Niamh is a non-practising barrister; she initially joined Release in 2002 as a legal advisor, was appointed Head of Legal Services in 2007 and Deputy Director in 2009. She is particularly interested in the issue of civil liberties and is concerned that the current trend of limiting rights impacts disproportionately on drug users. Niamh is interested in developing Release's legal capacity with a view to becoming more involved in public law as way of challenging unacceptable practices in the arenas of health, criminal justice and education.
Dr Luke Mitcheson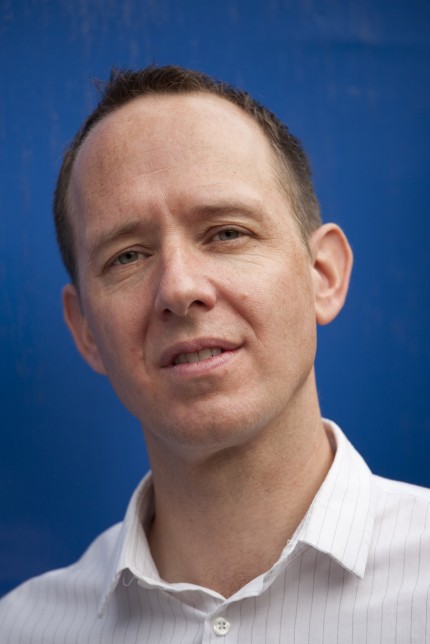 Luke is a Consultant Clinical Psychologist who has worked in the area of drug and alcohol treatment since 1993. As well as working with clients with co-occurring substance use and mental health problems he is involved in training and supervising staff in the use of psychosocial interventions. He is involved with a number of research projects investigating the implementation of evidence based psychological interventions in real-life treatment settings. He has worked with Dr Adam Winstock since 2001 on coordinating the UK's MixMag annual drug survey.
Monica Barrett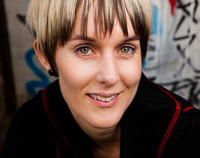 Monica Barratt is a Research Fellow and PhD Candidate at the National Drug Research Institute, Curtin University, Melbourne, Australia. She has just submitted her PhD thesis 'Beyond internet as tool: A mixed-methods study of online drug discussion'. Her research interests centre on how illicit drugs are used in an increasingly interconnected world and how internet use affects drug demand, supply and harm. Monica's work can be found in academic forums as well as online public forums. Monica also volunteers at the international drug harm-reduction websiteBluelight.ru as Director of Research.
Dr Bridgette Bewick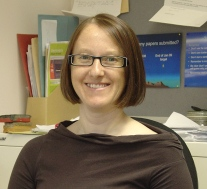 Dr Bridgette Bewick, Associate Professor at School of Medicine University of Leeds (UK), is an active researcher in the field of addiction and a world expert on the use of the Social Norms Approach. Her significant contribution to the field of addiction is recognised in her being awarded The 2012 Society for the Study of Addiction Fred Yates Prize. She advises on projects seeking to strengthen social norms within local communities and educational settings. She has a particular interest in the ability for engagement with personalised feedback to be encouraged by embedding the social norms approach within message development and implementation strategy. She has a track record of high quality publications that have aided our understanding of how to incorporate the social norms approach within web-based complex interventions. She seeks to understand how personalised feedback interventions can help intervene early and support positive behaviour change. Bridgette continues to develop ways for e-health solutions to support dissemination of tools that enable individuals to consider their own behaviour in the context of others and to think through their potential to change.
Matt Gleeson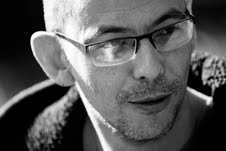 Matt Gleeson is an educator, blogger and harm reduction advocate who has worked in the alcohol and other drugs treatment sector since 1998. Currently located in Melbourne Australia, Matt works in a workforce development capacity with UnitingCare ReGen. He is also a member of the board of governance of Harm Reduction Victoria, the peak drug user organisation for the state and is chief content developer for the Stonetree Harm Reduction blog.  Matt's areas of interests include the intersection between technology and harm reduction, alcohol and other drugs policy, consumer participation and health communications.
Jason Ferris


Jason Ferris is a Senior Research Fellow at the Institute for Social Science Research, University of Queensland. He works jointly with the Policing and Security Program and the Research Methods and Social Statistics and leads the Drug and Alcohol Policy Research team. He holds a Master in Biostatistics and a first class honours degree in Psychology. He is currently finalising his PhD in alcohol epidemiology. My interest is in sophisticated analytical modelling and time series analysis using population-health data. He has a well-established publication record, focusing on alcohol and drug research, sexual health, and adolescent health. His current research interests focus on the effectiveness and utilisation of electronic surveillance tools for control drugs and drug diversion, and a review of the effectiveness of random breath testing mechanisms to reduce alcohol related traffic crashes.