Related Content 1
Case Studies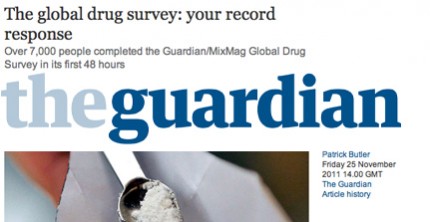 Global Drug Survey have been running drug surveys for over a decade alongside MixMag, one of our UK partners who have run an annual club-drug survey since 1999.

Read about our ongoing work for MixMag's annual drug survey.
Their feature editorial has received widespread and sustained coverage in the nation's media and the launch of their annual survey has consistently made headlines and steered the debate on national drug use and the appearance of new substances.
In 2010 our survey reach in the UK was over 12 million, or 20% of the population—excluding local, national and broadcast media (ABC). It also provided the first reliable statistics to highlight the growth of mephedrone in the UK. The findings were at the centre of a national debate about mephedrone, and were used by the Home Affairs Committee, the advisory committee to the UK Parliament on drug legislation.
In 2010 our survey reach in the UK was over 12 million
Media attention for these surveys has enjoyed surprising longevity—journalists, academics and other organisations have used these findings throughout the year to support future news developments, features, opinion pieces, research articles and public awareness campaigns.
Not only has this ensured that MixMag's name appears regularly in other media, the magazine has established its reputation as a reliable and relevant source of data on UK drug use.
We believe that good data is the core of good decision-making, and we believe that surveys can extend beyond media and influence national and international public policy. Our expert panel have consistently advised governments at a national and international level, and we hope your survey can have this impact too.
For further information check out our media coverage and agenda-setting opportunities.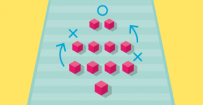 The Team
Our Team comprises of the leading drug experts helping to analyse our data.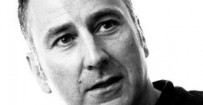 Drug Experts
Our drug experts ensure that we create our surveys and analyse the data in the most informed way possible.